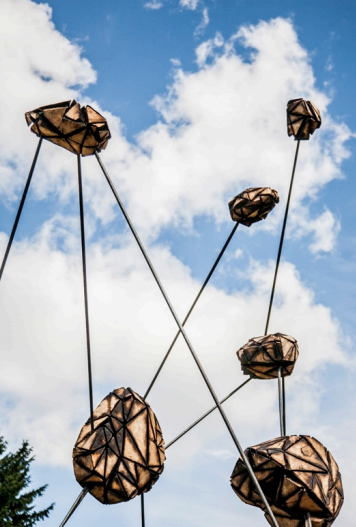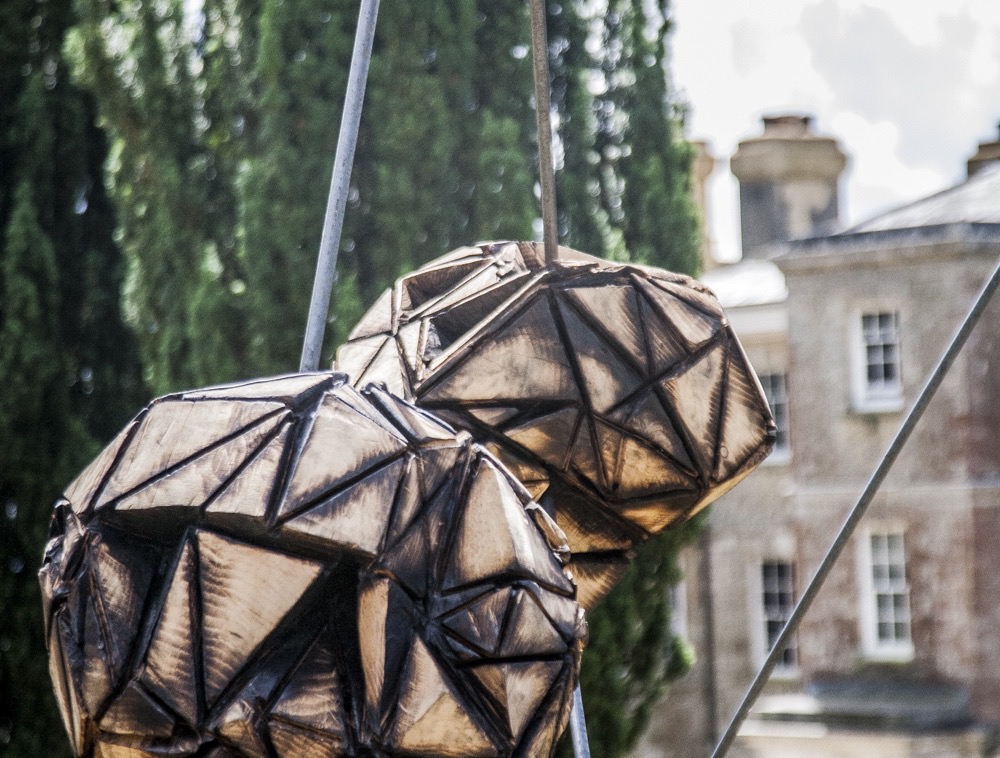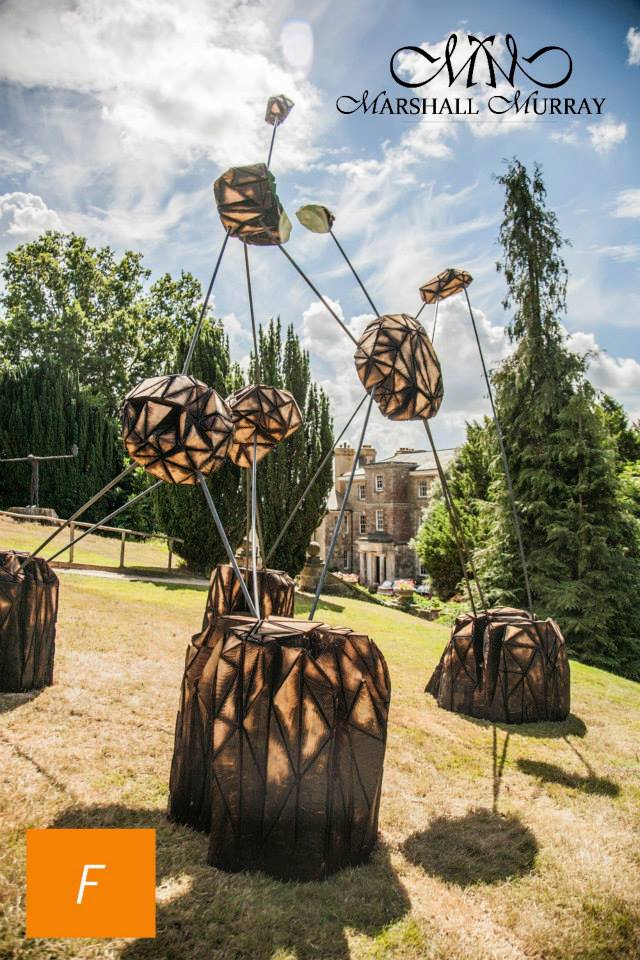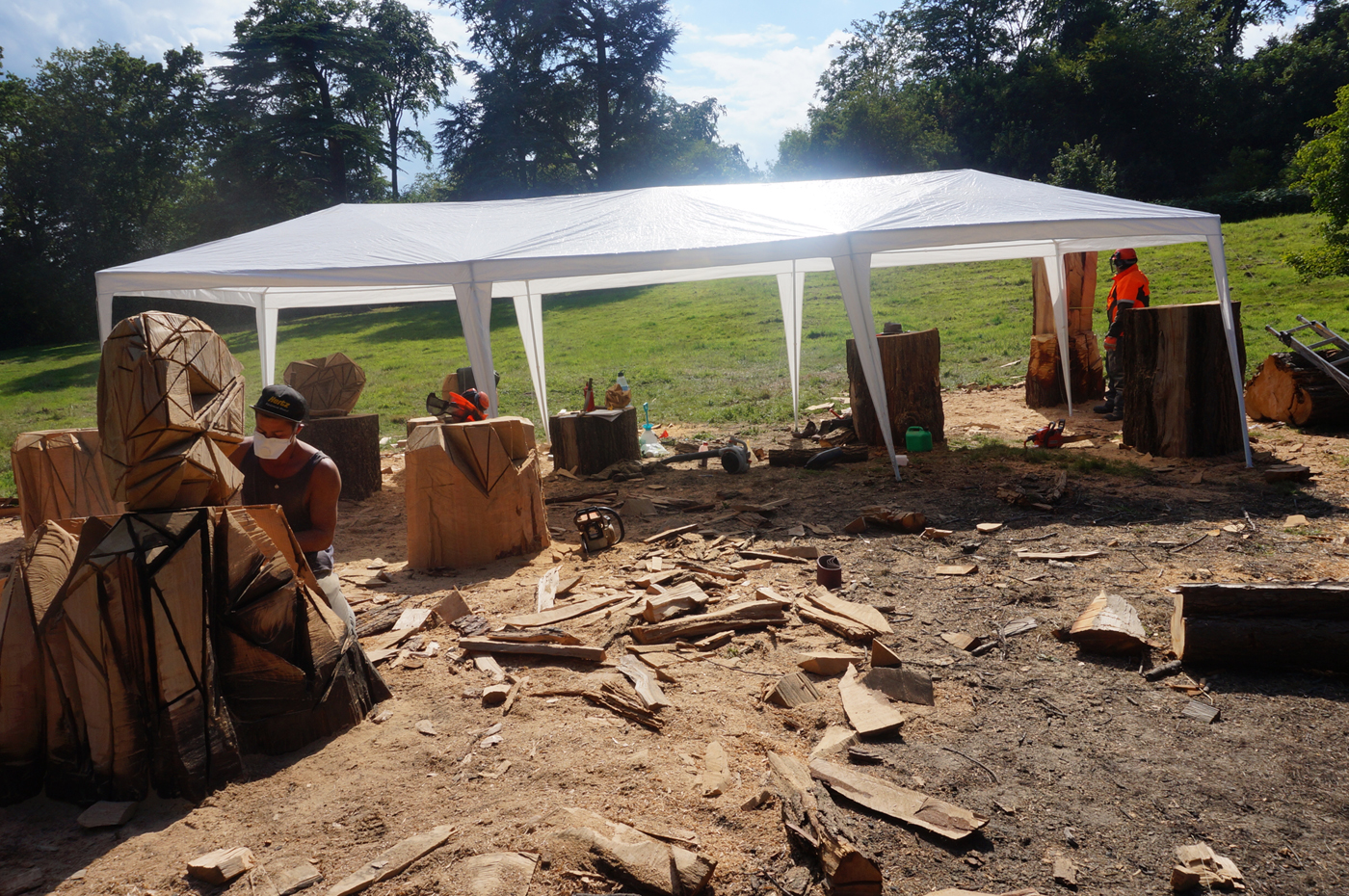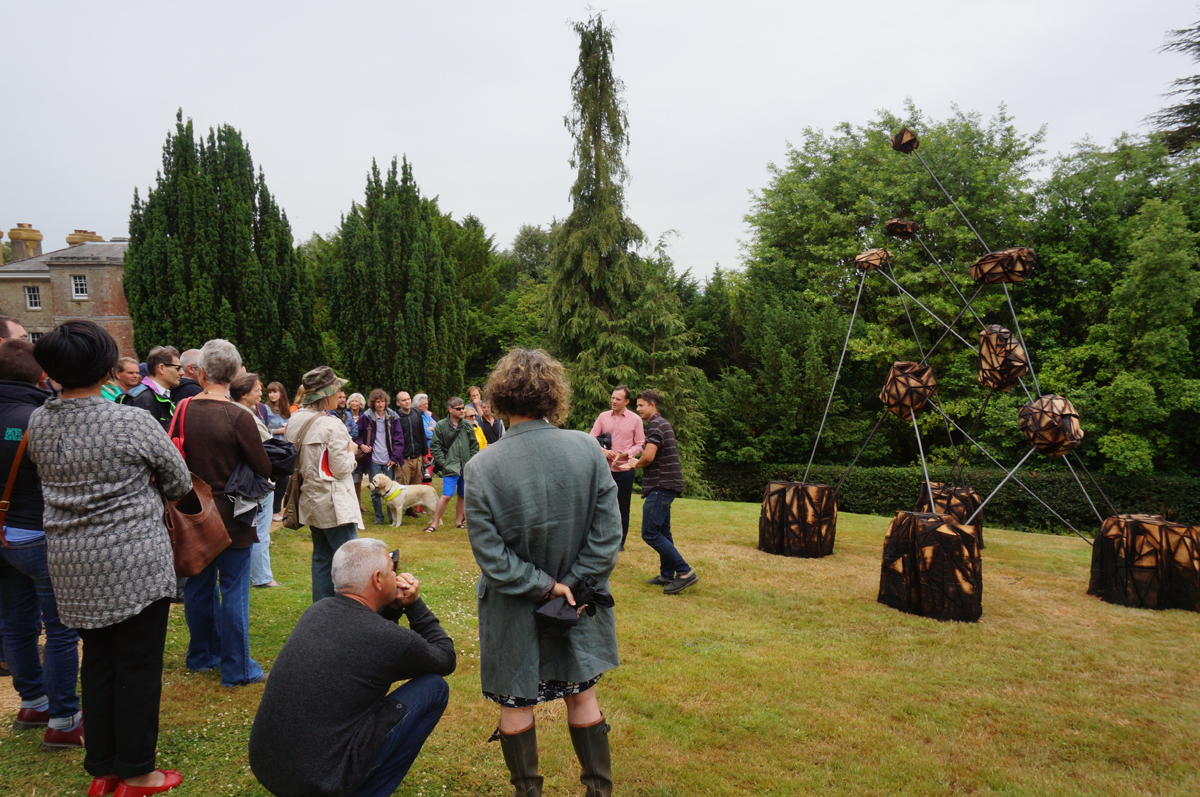 AS ABOVE, SO BELOW
'As Above, So Below' was created by Sol Bailey Barker for the National Sculpture Symposium, 2014, Riverhill Himalayan Gardens.
"My work is inspired by the rock formations dotted throughout the estate. These monoliths were brought to the estate during the Victorian craze for manipulating nature and creating new landscapes, though they are now as much a part of the land as the trees brought from every corner of the globe. When one of the oldest cedar trees, planted in 1842, fell earlier this year the estate were understandably sad. However, this has given me access to vast sections of incredible wood and I hope to create a work to do it justice. The proposed work will be informed by the heroic turbulence of Himalayan geology and botany, sacred geometry and chaos theory. The geometry that we see in the heavens being the same as the geometry we find in the structures of flowers and plants. The, 'As above, so below' of alchemy. Working in chainsaw, fire, axe and chisel, I plan to create a work both hefty and masculine, yet feminine and etherial, creating something beautiful out of the loss of something very special."
With thanks to: London Sculpture Workshop, Chelsea Arts Club Trust, Riverhill Himalayan Gardens, Forum, The Royal Borough of Kensington and Chelsea and the Royal Society of British Sculptors.